Installation, performance
Started in 2012

Don't take yourself too seriously is an attempt to induce time travel. It is also an exploration on memory and the passage of time.





A silent record. The idea was to have the record playing as part of a larger installation where the white noise, coming from the needle touching the media, would activate memories. The project became a life long enterprise as I decided to press one record for every year of my life (and keeping pressing a new one every year until I die). All records are numbered according to my years of existence as an artifice to activate memories in a specific way. The record is single sided. On one side, the memories one can access, on the other, a reminder of how much we forget.



"The progression is not linear"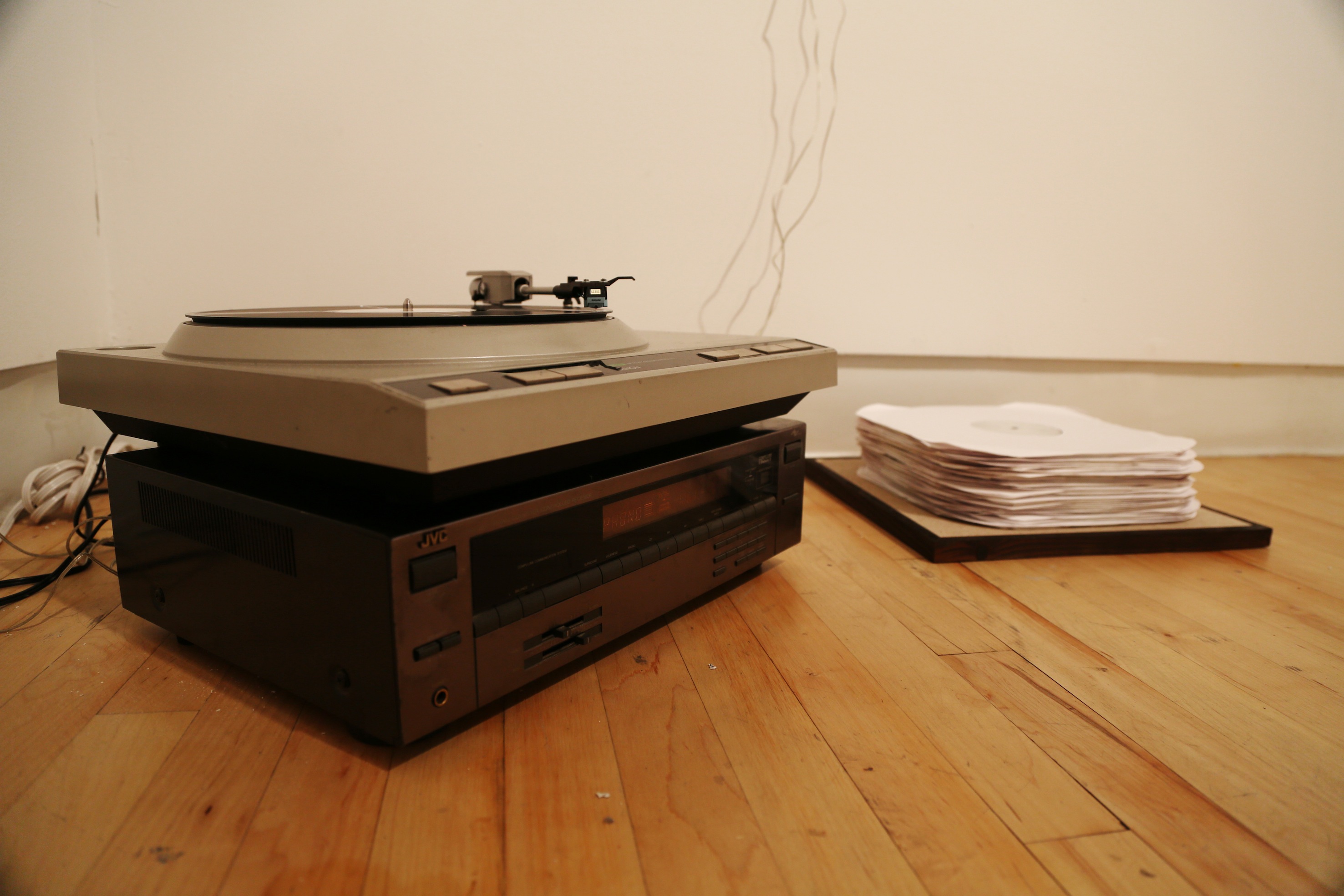 ---------------------------------------------------------------------------------------------------------------


Casamata, Rio de Janeiro, 2013



The piece has been shown as an installation (where the record of the year plays in loop as the others sit aside) and as a performance, where people gather to listen to the different years and share memories.



-----------------------------------------------------------------------


At Brooklyn Phono, New York, 2012