I Have a Message for You
Multimedia project, 2021


Performing: Anna Parisi, Hanna-Leena Olvera, Mariko Tamegai and Natalia de Campos, Yuko Uchida.
Ground photography: Lívia Sá
Aerial photography: Roger Katsalis

"I have a Message For You" was conceived for the New York City Climate Week, as part of the New York City Artist Corps.

A system of messages, meant to reverberate, in different forms and iterations, both in person and online. The piece was structured as a system os messages and connections related to the climate crisis and the struggle of frontline defenders. A ritual performance at Central Park's on September 20, 2021, as an alternative opening ceremony for the Climate Week NYC, a summit that takes place alongside the UN General Assembly and brings together international leaders from business, government and civil society to showcase global climate action..


Aerial Image of Performance, by Roger Katsalis.


The central piece of the intervention is a hand made 7 squared yards banner saying "Net-Zero Won't Save the Amazon: Honor the Earth's Defenders", opened by the performers as part of the opening ceremony.

In a group of mobile signs, spread in different locations in the Park, passers by read messages relating to the current state of affairs in climate change and climate justice. QR Codes at the end of each sign, turns the experience into connecting people to existing campaigns such as the

Amazon for Life: Protect 80% by 2025

led by the Coordination of Indigenous Organizations of the Amazon River Basin – COICA with support of Amazon Watch, Stand.Earth, AVAAZ, RAISG and other organizations, as well as educational materials, such as th report launched by the Indigenous Environmental Network on

Indigenous resistance to carbon emissions

recently, or the

video

produced by the Non Profit Mercy for Animals with Activist Greta Thunberg earlier this year for biodiversity day.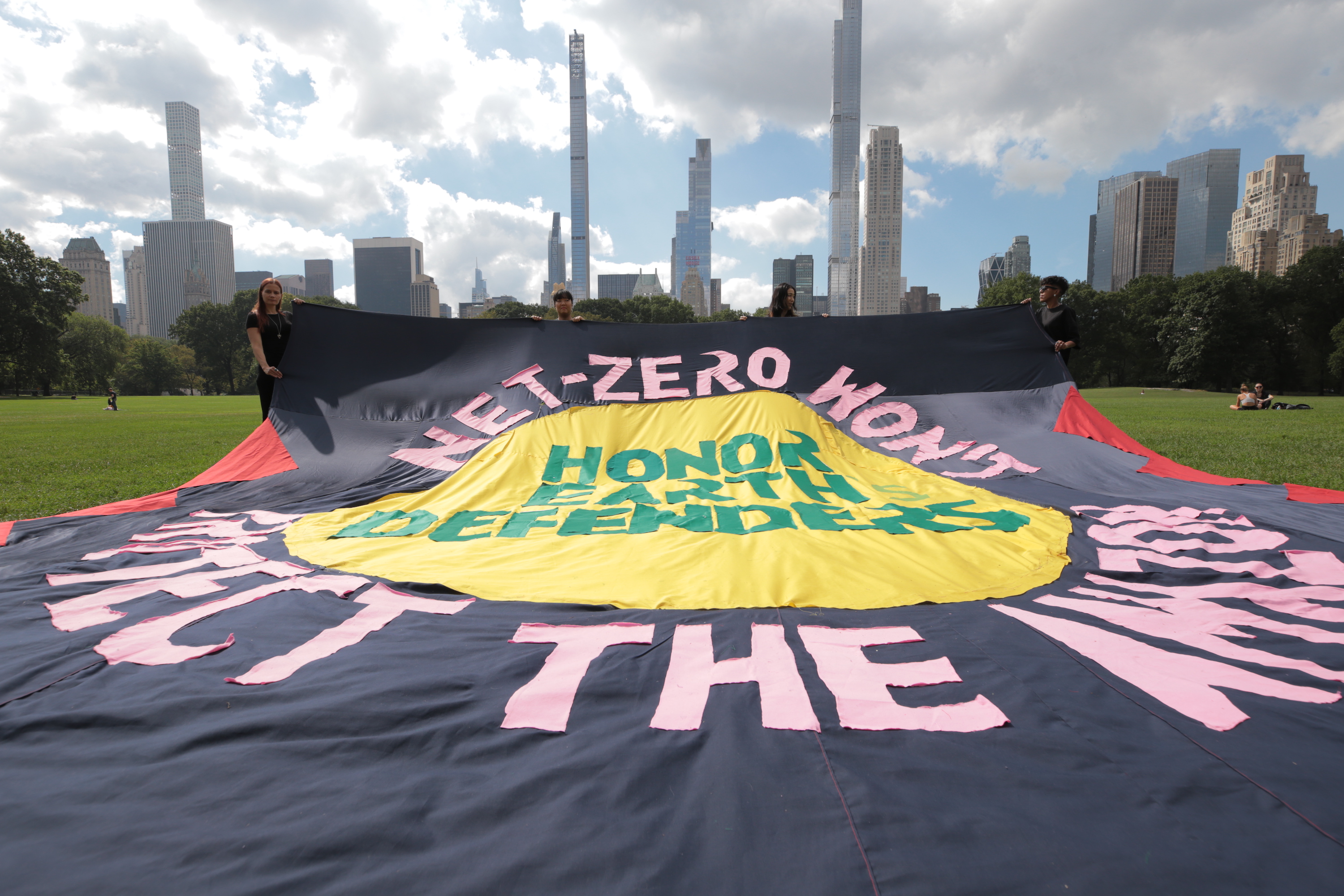 Image: Livia Sá.



The artist also partnered with the

Articulation of Indigenous Peoples of Brazil - APIB

and the recentl formed Association of

Ancestral Warrior Women of Brazil - ANMIGA

, to spread their messages and encourage others to support these frontline defenders, people who have been struggling for their live and livelihoods, as they try to stop deforestation and extractivism in protected lands (

A report published recently highlighted 2020 as record high murders of Earth defenders on record

).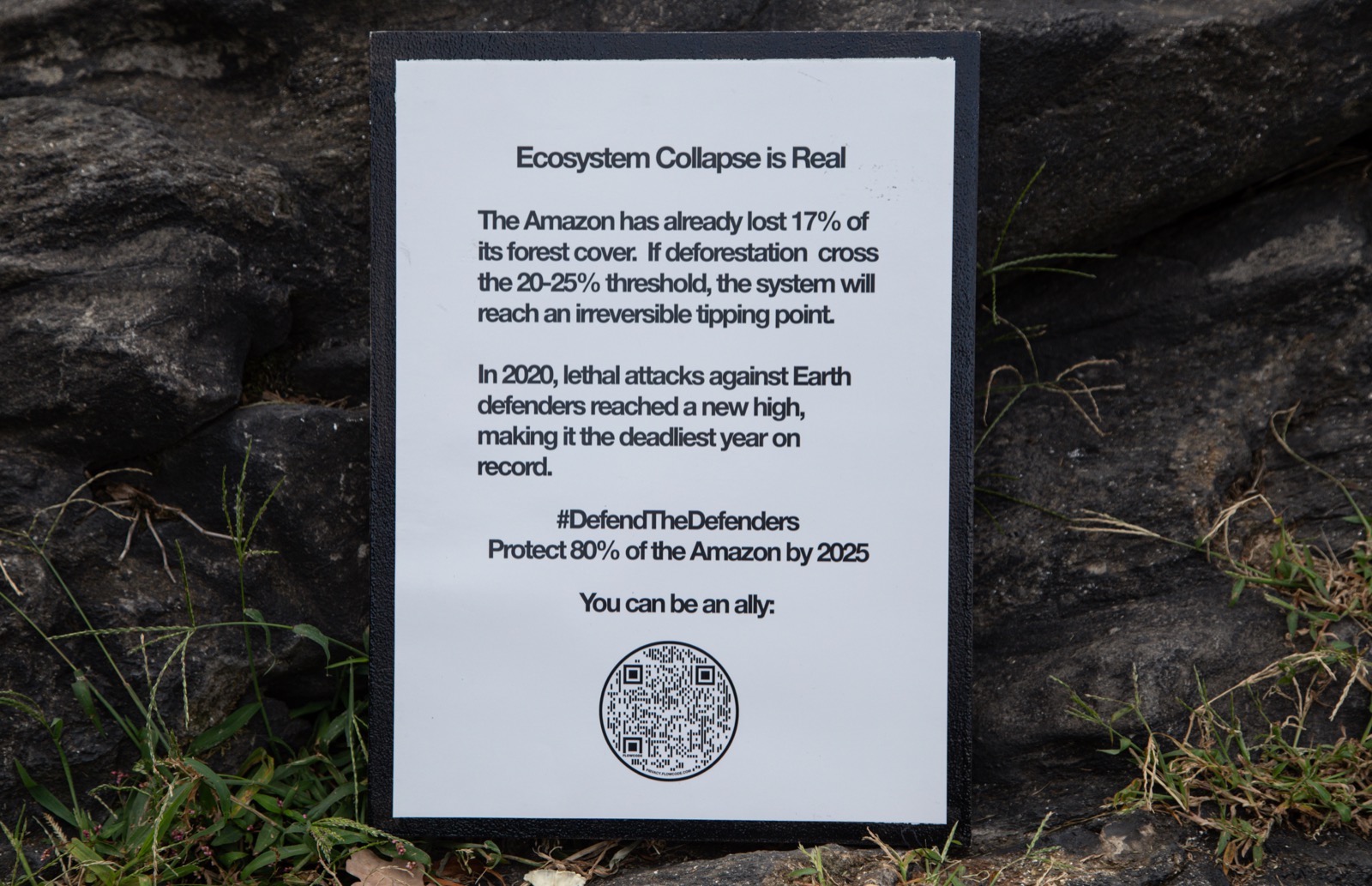 Image: Livia Sá.
Image: Livia Sá.
Image: Livia Sá.
Image: Livia Sá.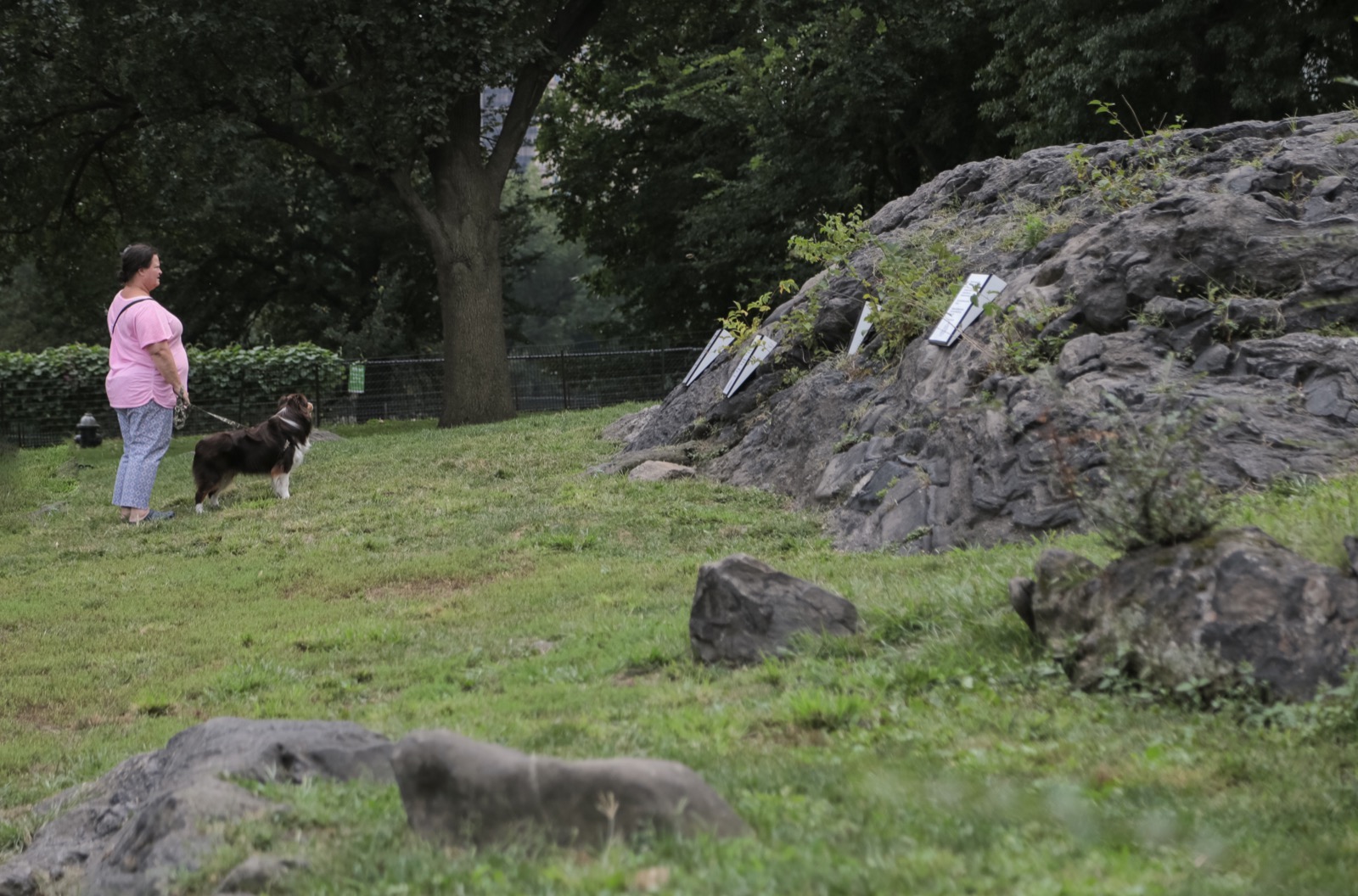 Image: Livia Sá.
Image: Livia Sá.
Image: Livia Sá.