Prisons and Jails: Who Pays the Price?
With

Center for Urban Pedagogy

and

Bushwick Leaders High School


Project based curricula + zine

In-class project-based curricula for public high school students, designed to help connect teachers' core curricula to civics education using art and design as tools to research the city. During the Fall of 2018, for 11 weeks, I met with students in their classroom, twice a week, to investigate how prisons and jails "work". We researched, learned how to survey, interviewed experts on the issue, made lots of art and a zine (download here).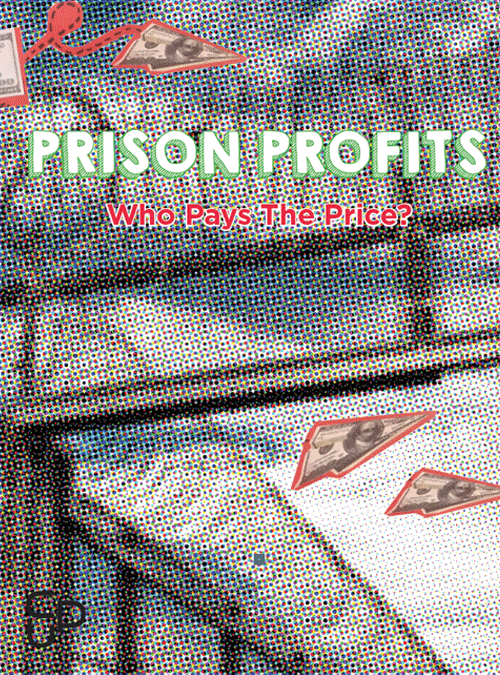 Participating students:
Anderson Almonte, Jon Luke Acosta, Eyman Alnajar, Hajer Alnajar, Daniela Arriaga, Stiven Aybar Santos, Emely Baez, Niurka Blacio, Isaiah Bruno, Jessica Caba, Christina Cephus, Pamela Clase Morillo, Dallelin Collado, Carlos Corsino Perez, Eury Corniel Peralta, Andrew Cruz Mercedes, Jennifer Cruz, Matthew Cruz, Brian Diaz, Edgar Feliz, Sergio Flores, Armando Flores Reyes, Khari Foster, Anthony Francisco, Jermaine Frazier, Emmanuel Fredericks, Diosty Garo, Osceri Giron, Andrew Gomez, Leslie Gomez, Janais Gonzalez, Jose Gomez, Javier Guerra Jr, Germary Hernandez Ovalles, Helen Hernandez Ovalles, Philip Hofmann, Alayna Holmes, Marquise Horne, Keren Huerta, Omar Jaiteh, Ashley Laurent, Roy Leon, Leticia Leonardo, Sharkim Lockwood, Karla Lozano, Matthew Madera, Mekhi Mansano, Jerry Marin, Stephanie Marquez, Juan Mayol Jr., Jennifer Martinez Donzalez, Grisvel Mena, Anaya Mongo, Esthefani Moran, Kia Morant, Jasson Muy Gomez, Yineidy Nunez, Antonio Onofre Diaz, Emely Ortiz Rodriguez, Justin Ospina, Ty-Ana Otero, Brianna Ozoria, Dany Pacheco, Neil Peraza, Eliah Perez, Yauris Pichardo Payano, Johanna Pichardo Marun, Luis Ponce, Saida Quispi Andagana, Alex Reyes, Kiara Reyes, Landy Reyes, Juan Reynoso, Johangel Reyes Lopez, Alex Rivera, Marianny Rivera, Jeremiah Rivera, Justin Rogers, Lisa Robles, Isiah Rodriguez, Jose Ridriguez, Smailing Rodriguez, Victor Rodriguez Bueno, Maria Rodriguez, Joel Rosario, Arieta Rosario Martinez, Richard Romero, Hilary Rosell, Joshua Ross, Victoria Ross, Kaliiah Russell, Elias Sanchez-Oropeza, Misiel Santelises, Andres Santos Rodriguez, Geovanny Soler, Jahquel Stubbs, Yasmin Umana, Josue Valle, and David Velez Maldonado.

Other useful resources on the issue:
Corrections Accountability Project, The Marshall Project,

Prison Reentry Institute